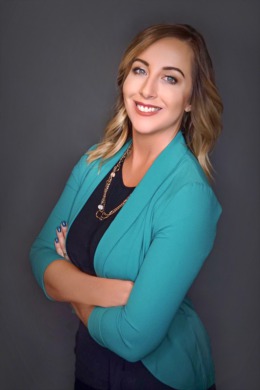 Being raised in a military family and now a military spouse, I am no stranger to relocating and embracing a new community. As a licensed realtor in Tampa FL, I work with many home buyers and sellers around the Bay; including Carrollwood, Westchase, Odessa, Lutz, Land O Lakes, Wesley Chapel, New Tampa, Brandon, Riverview, and all areas in between. I understand the stresses that come with moving, especially with a PCS and the deadlines that go with it. I am committed to making the process as seamless as possible by handling all the details, deadlines, keeping my clients updated every step of the way, along with implementing outside-the-box ideas and techniques to help my give my clients the best experience as they transition to their next endeavors.
I graduated from the University of Maryland, University of Europe with a BA in Human Resource Management. Soon after, I began working in a  government contractor role as a database analyst for the United States Air Force in the United Kingdom. After meeting my husband who is currently serving in the Air Force and was stationed in the UK, we married and got an assignment to MacDill AFB in Tampa FL. I first accepted a position as a real estate assistant and took those years to dedicate myself to becoming a subject matter expert in all things real estate. This ignited my passion for helping families in the real estate endeavors and now I devote my days as a full-time real estate agent. I pride myself on honesty and integrity and keeping up to date with the ever-changing real estate market, trends, loans, and benefits for my clients. I am communicative, thorough, and detail-oriented — and I'll be alongside you every step of the way. I will go above and beyond to serve my clients; whether at the negotiation table or after the transaction has closed; I am fully committed to you!
During my free time, I love walking and hiking with my 3 dogs, exploring all that nature has to offer. I enjoy reading and watching movies with my husband, along with exploring new restaurants and traveling. I also volunteer a lot time in the military community, creating events and get-togethers for military spouses to meet and make friends.
Testimonials
"If you are looking for a home, Melanie is the person you want to go to. She was so helpful and knowledgeable throughout our whole buying experience. She took care of everything, and made it so much less stressful for us. We reached out to her months before we were even moving to the area. She was so patient with us, and patiently waited until we were ready to pull the trigger on everything. She went from a stranger, to a friend. She listened to what we were looking for and narrowed areas, and details of houses for us to view and think about. She is very Knowledgeable about the different areas around Tampa. Definitely reach out to Melanie if you are even thinking about buying a house. She will make your home buying process a great experience."
T Haertling
"Melanie is hands down, the best realtor we've ever worked with. She made the building process so much easier with weekly video updates (we were out of state for the duration of our build), and consistent communication throughout the six month process. She was always there every step of the way. Melanie is attentive, detail oriented, and a great communicator. If you are looking for a realtor in the Tampa area, she's the best of the best!"
F Pitts
Melanie is an AMAZINGLY AWESOME RELATOR. My husband is in the military and we were moving from Arizona to Florida in May 2020 and she started helping me house hunt in November 2019! She listens to everything I need and she helped me find a gorgeous house with a pool, in an amazing area, and a great school district! This was our first time buying a house and she answered every question pretty much immediately. She helped us through the entire home buying process since we knew practically nothing, and helped tour houses for us even with the COVID mess going on. She is simply amazing!
Melanie Burkhardt
Melanie is the one who helped us find our dream home in Tampa. We are military and were living in Japan at the time we found her. The home finding process could not have been better and we feel very lucky to have her looking for us. She listened to what was important to us and steered us in the neighborhoods that had what we wanted. She did this all via the phone, messenger, and videos that she provided that made us feel like we were there. If you are on the fence between realtors, choose Melanie, you won't regret it.
Kara Greco
Melanie met and exceeded our expectations. I can't speak highly enough about her determination to find us our dream home. She sacrificed constantly for us!! She went above and beyond, and I can tell she always does with her clients. She got us our dream home and for an amazing deal. Her communication is incomparable. She was always a step ahead providing us with resources for the next step. Couldn't have been more impressed!
Grace Henry
More Testimonials