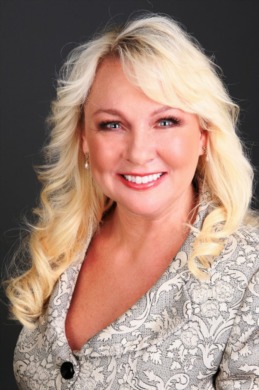 Thirty-one years ago, Deanna began her professional career in the finance industry in Atlanta, Georgia as a mortgage loan originator. Married to an active service member of the US Navy, she and her husband relocated to Naval Submarine Base, Kings Bay, Georgia.
Here, she advanced her career working in mortgage loan processing and closings for Navy Federal Credit Union.  In 2005, she accepted a position as an administrative assistant for an international real estate investor.  This position afforded her the opportunity to expand her knowledge of real estate acquisitions/mortgage finance with transactions in both the US and abroad.
Three years later, and a return to the civilian sector led her to the Tampa Bay area. She worked for a year as a privately contracted real estate assistant in the Tampa market and then in 2009, she earned her sales associate license. The next four years were spent developing a general real estate department for
Samuelsen Builders from the ground up. The company specialized in advertising and selling property in the Tampa and Odessa luxury market.
From the Samuelsen project, she achieved status as a multi-million dollar producer in the Tampa and Odessa area. Over the past ten years, she has amassed a network of colleagues, investors and clientele from the U.S. and abroad. Of one of the most prominently named investors/clients, Deanna is affiliated with Devonwood Investors of New York and acts as their Southern Region Representative for acquisitions.
Deanna is also dedicated to helping provide a healthy atmosphere of educational opportunities through her fundraising efforts for both public and private schools in Georgia, Florida, and Alabama, co-sponsored by Walmart Corporation who raised matching funds and school supplies.
She holds a BA in liberal arts from Brunswick College. She is a member of the Greater Tampa Association of REALTORS®, Florida REALTORS®, the National Association of REALTORS®, and AREAA (Asian Real Estate Association of America).